About Me
"யாதும் ஊரே யாவரும் கேளிர்- Kaniyan Pungundranar" Which means "I am a world citizen, every citizen is my own kith and kin".
Hello, I am Naveenkumar J from Vellore, Tamil Nadu. I am a fourth-year student studying M.Tech Software Engineering at VIT University, Vellore Campus.I am so passionate about software engineering and web development.
My journey to VIT:
I finished my schoolings as a first rank holder in a Government Rural school around my village(POIGAI) and got admission at VIT in Star Scheme, thanks to the Chancellor, Vice-Chancellor, and VIT Management, giving me a wonderful learning opportunity at a world-class university.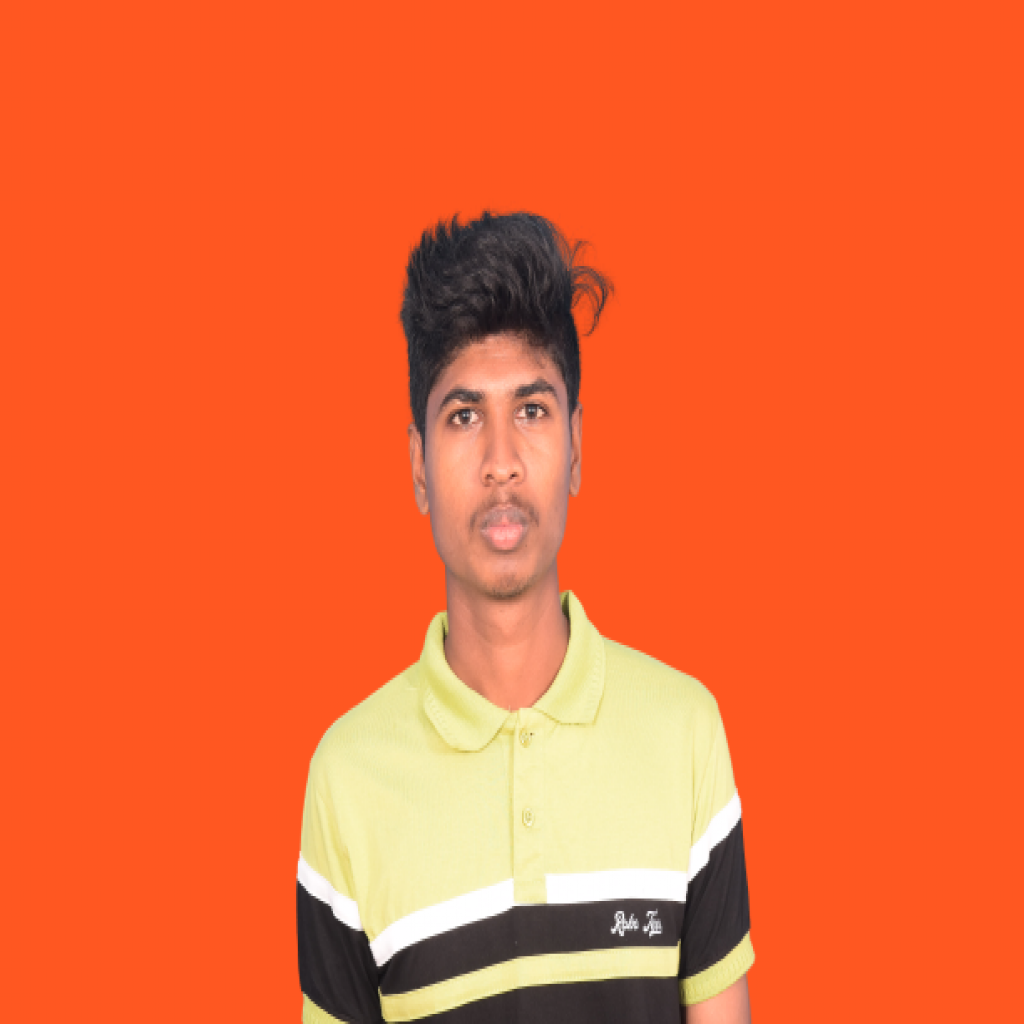 JAVA programmer & Web Developer
I became fascinated by the ability, a Software Engineer has to be imaginative, artistic, and technical while developing a product that benefits and inspires others.
Name :

Naveenkumar J

Age :

20

Degree :

M.Tech Software Engineering

Known languages:

தமிழ், English
Interested Domains:

Web Development,AI,Cloud Computing, Data Analytics

Nationality:

Indian

Address:

Vellore, TamilNadu

Mail:

naveenkumar.j395@gmail.com
My passion for software engineering
I got my first computer interaction with internet experience is in Problem Solving and Programming lab sessions(First Semester) where I have tried my first program, print("Hello world") in python. As a Beginner, executing the program, I felt something new in my tech-Knowledge. Since then I have always been deeply interested in computer science. I can always remember the feeling of wanting to know just how computers work, why they work, and what else they could do. This interest never left me, only growing more profound and passionate with every new discovery I made. From communicating with artificial intelligence to seeing the wonders of the Internet for the first time, computers and technology have left me fascinated with just how much power yet mystery they hold.
Skills
A programming language is a computer language that is used by programmers to communicate with computers.
Lists of computer languages I can speak:
Tools and Technologies I am used to
Summary
Naveenkumar J
Self-motivated individual with a high energy personality and a positive attitude. Seeking an entry-level position to begin my career in a professional environment. A creative thinker, involved in front-end development, java programming looking for a career and challenging role in a reputable organization to utilize my skills for the growth of the organization as well as to enhance my knowledge about new and emerging trends in the technology sector.
Vellore,Tamil Nadu, India
naveenkumar.j395@gmail.com
Education
Integrated M.Tech (Software Engineering)
2018- 2023 Present
Vellore Institute of Technology, Vellore, INDIA
I am a passionate fourth-year student currently studying software engineering at the Vellore Institute of Technology on the Vellore campus in India.
Intermediate Education(HSC) - School First
2016 - 2018
Government Boys Higher Secondary School, Poigai

I secured 89.3% in my HSC and I secured school first. I studied in Government Boys Higher Secondary School, Poigai, Vellore district, Tamil Nadu.
I got Kamaraj Award in the year 2018 from the Government of Tamil Nadu for securing good marks in SSLC and HSC. Kamaraj Award is awarded to celebrate 'Educational Development Day'(CM.K.Kamaraj's Birthday) in Tamilnadu.
High studies(SSLC) - School First
2011 - 2016
Government High school, Elavambadi
I secured 95.2% in my SSLC and I secured school first. I studied in Government Hight School, Elavamabadi, Vellore district, Tamil Nadu.
Professional Certifications
IBM Applied AI Professional Certificate
2021 - Present
Platfrom : Coursera
IBM applied AI is professional Certifications offered by IBM on coursera platform.

I learned definition of AI, its applications and use cases, and explain terms like machine learning, deep learning, and neural networks
I have Build AI chatbot (Floernce) using IBM Watson Assistant in the IBM cloud and deployed the bot on a wordpress site.
AWS Certified Cloud practitioner
2021- July
Platform : AWS Academy
This is a cloud certification for individuals who want to develop a fundamental understanding of the AWS Cloud, it explores AWS Cloud concepts, core AWS services, security, architecture, pricing, and support to build AWS Cloud knowledge. Topics I have learned from the course:

Core AWS services, including compute, network, databases, and storage.
AWS Cloud costs, economics, and billing practices.
The AWS shared responsibility model
Security best practices and AWS services for common use cases
Professional English Type Writer
2016 - 2017
Vellore, Tamil Nadu, India.
I have completed the "JUNIOR GRADE" TypeWriting English 30 words per Minute in First class with distinction at the Government Technical Examinations in Commerce Subjects held in February 2017.
I have completed the "SENIOR GRADE" TypeWriting English 45 words per Minute in First class with distinction at the Government Technical Examinations in Commerce Subjects held in August 2017.
Portfolio
"People don't care about what you say, they care about what you build." - Mark Zuckerberg.
One of my favorite quotes. Just studying the software Engineering principles won't make a good programmer, so I started to build things where I can apply my theoretical knowledge into practice.
Have a detailed view of my works listed below :
All
Online Courses
Websites
College Projects
Softskills
"Softskills are more to do with who we are than what we know"- Marcel M. Robles, Business Communcations Quarterly.
skills are personal attributes that influence how well you can work or interact with others. These skills make it easier to form relationships with people, create trust and dependability, and lead teams. Throughout my Softskill sessions at VIT, I developed and improved my soft skills. Here I listed down my sofskills.
About my Instagram Page
"Everybody in this country should learn to program a computer because it teaches you how to think" - Steve Jobs
I have started the Instagram page (eagle_programming) August 12, 2021, intending to teach students about programming concepts on Instagram. I aim to share the knowledge which I have learned in programming. I want my followers to gain some valuable programming knowledge from my post, which is why I have created a open communication channel throughout each post. You can always have a conversation to me in this Instagram Page.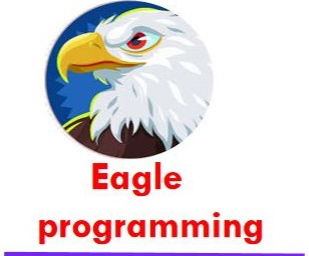 Testimonials
People don't care so much about what I say about myself and my programming content on Instagram, but they do care what my Followers are saying.
Take a look at what my Instagram followers are saying about my programming content.
Contact
If you have anything to share feel free to contact me.